A Message from Prof. Akinobu Taketomi
Team-based medical practice
to provide the best surgical care
Prof.Akinobu Taketomi

MD,Ph.D.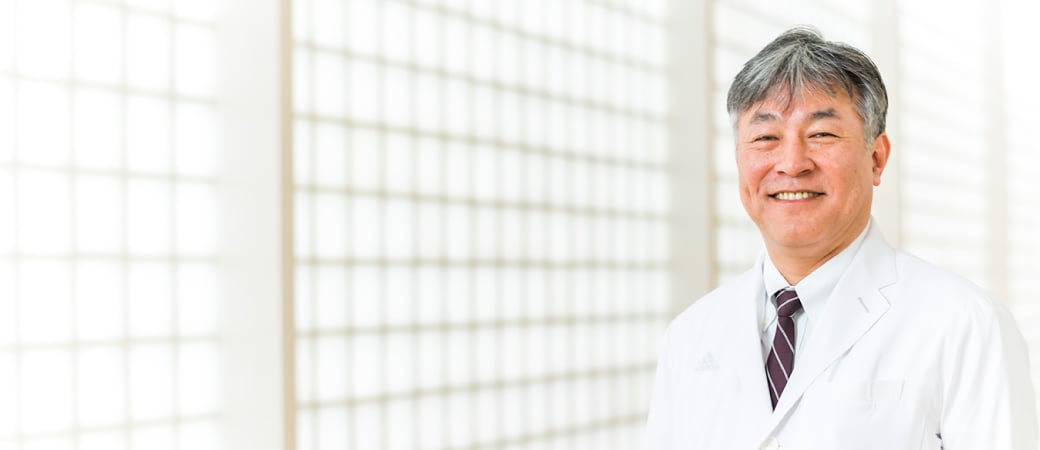 Contributing to the development of clinical surgeryas one of the leading surgical schools in the country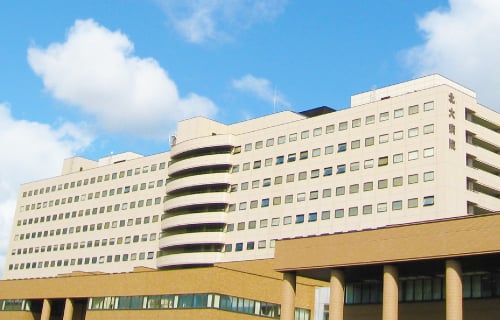 Established with the launch of Hokkaido University Hospital in 1921, our department is a surgical school with a history of more than 90 years. We have produced over 600 surgeons, engaged in community healthcare within and outside Hokkaido and conducted front-line medical research, contributing to the development of clinical surgery as one of the leading surgical schools in the country. The Department of Surgery was reorganized in the fall of 2011 and the Department of Surgery I changed its name to the Department of Gastroenterological Surgery I. With this, I assumed the post of the seventh professor of the department.
The realization of safe surgery with less physical burden on patients by thorough control before, during and after operation.
The Department of Gastroenterological Surgery I encompasses four main treatment areas: digestive surgery (coloproctological surgery), hepato-biliary-pancreatic surgery, organ transplant surgery, and pediatric surgery. We also work closely with the Department of Breast and Endocrine Surgery in providing medical care. Our Coloproctological Surgery Group proactively uses an approach involving laparoscopic surgery. Approximately 70% of colectomy cases in recent years were performed by laparoscopic surgery, which involves small incisions. We also actively utilize multidisciplinary treatment for advanced colorectal cancer cases and work on the development of new therapeutic methods in collaboration with over 40 medical/research institutes in Hokkaido. Our Hepato-Biliary-Pancreatic Surgery Group has one of the largest numbers of liver resection cases in the country. We perform safe surgeries by thorough control before, during and after surgery, which can reduce the physical burden on patients and better meets their needs. Our organ transplantation group is recognized as one of the leading liver transplantation facilities in the country, with more than 200 cases of living-donor and/or brain-dead liver transplantations that have achieved extremely stable conditions after surgery. In the pediatric surgery group, our specialized pediatric surgeons provide medical care to extremely delicate surgical diseases such as pediatric malignancy and congenital anomalies.
A genuine desire to care for each and every patient
I believe that the most desired quality in surgeons is the ability to choose and implement the optimum treatment to correspond to the needs of patients and their families. To do this, surgeons must keep learning and always have a genuine desire to help each and every one of their patients. More importantly, this idea should be shared and nurtured among all team members. Surgical treatment cannot be performed by a single individual. It must be performed as a team. To achieve this, we are committed to building a mature team, in which individual members maximize their ability, work closely with each other toward the same goal and fulfill their potential, to provide the best surgical treatment to our patients.

Nurturing of surgeons to lead the next generation
Other than providing medical services, we also focus on providing medical education as part of our mission as a university. We have established an educational/medical care system that can meet the needs of young doctors by placing priority on the creation of a challenging environment which can satisfy motivated medical students and young doctors. To do this, it is necessary to promote personnel exchanges beyond the frameworks of conventional systems and provide young doctors with opportunities to play active roles in medical care. We will create such opportunities for personnel exchanges based on collaboration with both domestic and international medical and research institutes and nurture surgeons to whom we can hand over the baton for the future development of medical care. Based on such activities, we also hope ourselves to develop further as an educational institute and medical care provider.